Quality & Convenience
Buying online direct from your eye care doctor is the safest, most efficient way of purchasing contact lenses. We offer competitive pricing and peace of mind knowing that you're buying from a licensed eye care practitioner.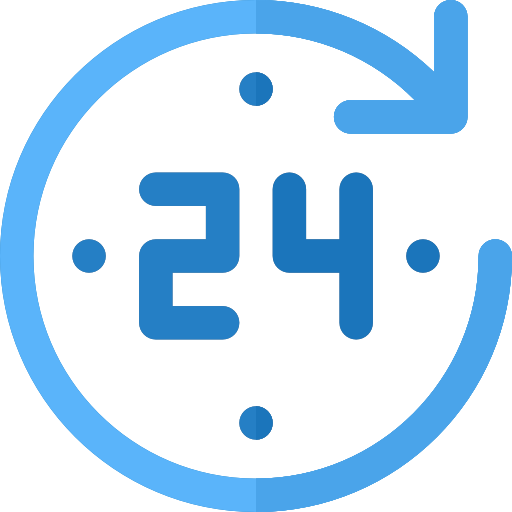 Hours
Monday: 9am - 6pm
Tuesday: 9am - 6pm
Wednesday: 9am - 5pm
Thursday: 9am - 6pm
Friday: By appointment
Saturday & Sunday: Closed

Location
501 Gateway Drive
Suite 102
Clayton, NC 27520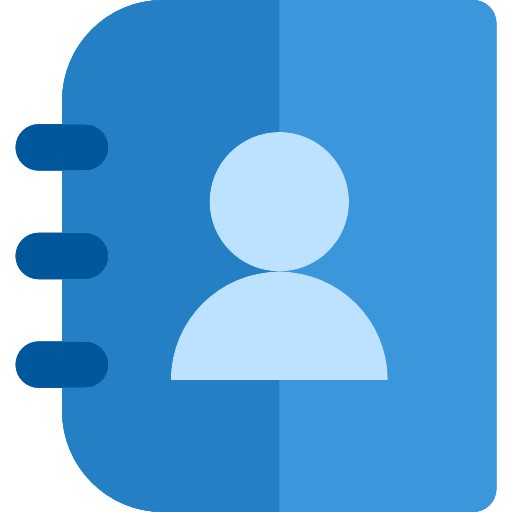 Contact Info
Ph: 919-550-3937
Comprehensive Eye Care Services
We feel it's important to understand there is a large variance in quality and craftsmanship when it comes to vision care products.  We take pride in using a wide-range of top quality materials and product support to provide you with the best possible eyecare products. We meet regularly with manufacturer's representatives to make sure that we have the latest and greatest available. Our value is in knowing what's available and what best meets your needs.
When considering where to purchase your eyeglasses, contact lenses, and sunwear, remember to consider the following. . .

Total Eye Health - Our office is part of this community. We want you to have sharp vision and great comfort with your glasses and contact lenses. The health of your eyes is our major concern. That's why we stand behind our products and services with unique warranties, and a professional and well-educated team. Different prescriptions require certain frame styles and lens treatments for your glasses to perform and look great.

Selection - Our dispensary has hundreds of frames from which to choose, including a large selection of children's frames. We can help you find the perfect size, shape and color of frame that's right for all family members. When it comes to contact lenses we offer a full spectrum of the latest and best performing products. Even if you've been told before that you can't wear lenses, we may have a solution that's right for you.

Competitive Pricing - At InSight, we offer competitive pricing, affordable eyewear packages, and multiple pair savings. You are also welcome to take advantage of manufacturer rebate programs and special promotions through our office. Be sure to ask about our convenient contact lens direct shipping availability.

Convenience - At InSight, we offer a wide selection of products in our office as well as through custom orders. We only use the highest quality materials and will courteously recommend eyewear and contact lenses that fit your lifestyle and fashion - all within your budget.

Warranty - We offer a two-year frame and lens warranty whereas most locations only offer twelve months. If for any reason, under normal wearing conditions your frame breaks, we'll replace it for two years. If you scratch your plastic lenses, we'll even remake your lenses one time in a two-year period. And with our guaranteed contact lens success program, you'll love your lenses or we'll buy them back.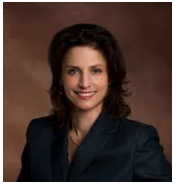 Dr. Julie Belanger
Dr. Julie Belanger grew up in New England, majoring in Biology and Spanish at Juniata College. Desiring to achieve fluency, she studied abroad in Ecuador. After graduating, she worked as an ophthalmic technician for a cataract surgeon for four years. Dr. Belanger during this time realized her love of the eye care field eventually graduating cum laude with a doctorate from The Ohio State University College of Optometry. She then pursued an optional, post-graduate, clinical residency at The University of California, Berkeley School of Optometry in Binocular Vision and Contact Lens.
As an optometrist, residency is optional - only 20% of graduates pursue it. Of the 400 residency positions offered, only 11 specialize in binocular or pediatric vision. Additionally, only Berkeley allows a doctor to combine two areas of interest. This advanced training gives Dr. Belanger's patients hard-to-find expertise in children's vision, including managing amblyopia (lazy eye), strabismus (crossed eyes) and double vision. It also let her develop advanced skills designing custom specialty gas permeable contact lenses for keratoconus and presbyopia (age-induced near vision loss) as well as fitting soft multifocal lenses. Residency also gave Dr. Belanger the experience needed to effectively engage patients as young as 9 months as well as those with disabilities.
Always knowing she wanted to be in private practice, Dr. Belanger began noticing where her favorite patients lived. After the third patient came from Clayton, she researched the community and officially opened the doors to InSight in 2011. She is the only residency-trained optometrist in Johnston County and the only bilingual optometrist.
Dr. Belanger is proud to call the TarHeel state home. She currently lives in Raleigh with her beloved dog Zack, a Jack Russell/Beagle mix. In her spare time, she enjoys art festivals, exercise, traveling and time with family.
---
Testimonials
Recommendation
After many years of putting off an eye exam, I saw Julie who I have known for over 2 years. Her exam and the follow up was, like her, personable, professional and thorough. However, what impressed me most was I had problem with the first set of new eye glass lenses after the exam. The problem was related to the lens manufacturing process. Julie did another exam to verify the results of the first exam, then ordered new lenses manufactured using a different process. This was done at no cost to me. She and her staff exemplify quality service and a client first philosophy!

Jim Perricone
Principal/Broker at Partners Commercial Realty
---
Dr. Julie Belanger is a fantastic doctor!
April 2016, my teenage son was experiencing episodes of vision loss; this occurred several times before he lost his peripheral vision for little over a month This was a very, very scary time for us both. Confused and full of worry, we were referred to Dr. Julie Belanger at Insight Family & Pediatric Eye Care. After she examed my son; she suggested that his heart needed to be checked immediately and recommended that I take him over to the hospital emergency room; which I did. Only to be told that he is "too young & healthy" and "he wouldn't have any heart problems". For the next month, statements like these became very commonly heard from the medical professionals we saw. During this time, Dr. Belanger monitored him closely. She demanded that his heart be checked out and quickly spoke up when things weren't getting done by these other doctors. She expressed her concern for her patient and the importance of having these tests done. This was a huge deal because all other doctors did not want to believe it was his heart (Rex & Wake med ER doctors, primary care doctor, & cardiologist). There was a point that Dr. Belanger had gotten frustrated with the inattentiveness of nothing getting done and the dismissal of her patient and his health. She began closely communicating with my son's doctors so that the right tests were getting done; only because of her requests! However, my son's health continue to deteriorate, as we waited for these appointments and tests to be conducted. The outcome of these tests found that my son had a PFO (Patent Foramen Ovale). This meant there was a hole between the two upper chambers of his heart! By time, this was discovered my son had experienced several TIAs (mini strokes-along with the peripheral vision loss) all because the doctors (except Dr. Belanger) saw a young boy in front of them and assumed he had a healthy heart. Believe me, this was very frustrating because neither myself or son could get a reasonable explanation to why he was experiencing all these symptoms. Basically, turned away from two emergency rooms without the proper treatment my son deserved. If it wasn't for Dr. Belanger medical expertise and her endless efforts to get other doctors (even the cardiologist) to realize the importance to evaluate his heart, my son might not be here today! I honestly mean that too! May 2016, my son underwent surgery to close his PFO and he is now doing great! I am forever grateful for this wonderful doctor. She was a true blessing to us. Dr. Belanger comes highly recommended from both myself, and son. She stands by her patients and their need's, even when it means advocating for their needs to other doctors/specialists. She's absolutely amazing! Heather Jack (1.13.2017)
Response from the Owner
Thank you so much Mrs. Jack. This was a rare presentation and it just warms my heart that your son is, literally, alive and well!!! Thank you for trusting me, not giving up and your sweet, heart-felt review. <3 It was so good to see him again.
---
The staff at InSight has been both competent and friendly; Dr Belanger has been very thorough, answering questions, offering an alternative to my vision needs that I hadn't considered. :) Jeff Postle November 2016
Response from the Owner
Thank you Mr. Postle for taking the time to post your review! I appreciate you returning and I look forward to providing great care in the future. Please let a friend know about us! Sincerely, Dr. Belanger.
---
Dr. Belanger has been my sole source for eye care a couple years now. She is friendly and professional and has answered any question I may have about what is going on with my aged eyesight. I have diabetes and HBP, Glaucoma and trifocals, and she keeps up with all that, keeps my primary physician informed, and works well with my pharmacy. Her staff are friendly and courteous. The equipment is up to current technical levels expected and she is very patient with my strong blink reflex. Highly recommended. Gorrell Thompson (February 2016)
Response from the Owner
Thank you Mr. Thompson for such a wonderful review! I greatly appreciate your confidence on my care. I look forward to protecting your sight for years to come! Sincerely, Dr. Belanger
---
Very friendly office staff. I called for a new patient appointment on Tuesday and I had an appointment made for 2 days later. Awesome service! Michelle P. (6.29.2015)
---
It is always a positive experience working with Dr. Belanger whenever I visit her office. She is always very professional and thorough and has a winning and humorous personality. During my last visit her receptionist was helpful in ordering my new multi-focal contact lenses, which are working out beautifully. I highly recommend InSight Family and Pediatric Eye Care. Lisa R (6.25.2015)
---
The eye exam I received was the most extensive one that I have ever received. She does not miss anything. I am very pleased that I can depend on her to cover any and all issues with my eyes. Shirley F. (6.24.2015)
---
I had a wonderful experience with everyone in the office. Anonymous (6.23.2015)
---
On time, as always. Thorough, as always. Kelly K. (6.21.2015)
---
Excellent care for patients. Anonymous (6.19.2015)
---
Genuine sincerity and care for their patients, and always willing to go above and beyond for the cause. Anonymous (6.10.2015)
---
Highly competent, responsive and caring team! James P. (5.21.2015)
---
Dr Bellanger and her staff are nothing less than top notch. Knowlagable and sensitive to the patient's needs. They definitly go above and beyond. First class in my book. I definitly would recomend them to anyone anytime. Phillip C. (5.21.2015)
---
I have regular appointments at Insight for treatment of an ongoing vision problem. Dr. Belanger is always thorough and caring. I have the utmost confidence in her. Melissa is great at the front desk, friendly, caring, and has everything under control. Paul D. (5.19.2015)
---
The up most care and attention!!! I needed a last minute appt and they were there for me that day. I enjoyed the visit and how they cared for my daughter that I have made new patient appt for my son and I as well! Great people here! Haley T. (5.16.2015)
---
I am very pleased with the care I receive at Insight. Dr. Belanger is caring and compassionate. She has been very thorough in treating my dry eye problem and I am so thankful for that. Charlye P. (5.16.2015)
---
I had a (scary) vision episode and called InSight Family and Pediatric Eye Care. Melissa got me in to see Dr. Belanger in a couple of hours. Quick turnaround, Friendly, and Professional; I will be using this office for all my Eye Care needs. Holly L. (5.13.2015)
---
Dr. Julie is very thorough in her examinations and explains to her client exactly what is needed. She is patient and does not mind you asking questions if you do not understand her findings. Very reliable. Shirley F. (5.13.2015)
---
Dr. Belanger always makes you feel at ease and relaxed she also explains to you what she is doing and addresses any questions you have during the exam. The staff is very friendly and helpful. Alfred C. (4.29.2015)
---
Doctor was very professional and friendly. Jean-Pierre E. (4.20.2015)
---
Fantastic, as usual...:-) Richard W. (4.14.2015)
---
Prompt service and a thorough examination. Excellent knowledge of my specific conditions and willingness to listen to questions about what was going on. Gorrell T. (4.11.2015)
---
Even though I have to travel over an hour for an appointment, InSight Eye Care is well worth the extra time. Dr Belanger conducts and complete and comprehensive exam with a warm and professional manner. Also, the staff is helpful, friendly. and informative. Robert P. (3.27.2015)
---
Dr. Julie Belanger is very professional, yet friendly. She is the first Eye Doctor of many I have seen that really listens to what the patient has to say and uses the information in her diagnosis and prescription. That is a rare quality among such talented professionals. Bruce L. (3.24.2015)
---
The Staff at InSight was very polite and helpful. I found Dr. Belanger to charming, intelligent and easy to talk to. She gave me a full, extremely thorough exam and explained my condition and treatment options to me in easy to understand terms. I walked in more than a little anxious and walked out calm, relaxed and eager to get my eye problems taken care of. I highly recommend. Karl W. (3.18.2015)
---
Dr. Belanger and her staff are professional and courteous. My exam was thorough, did not feel rushed and Dr. Belanger took time to explain what was she was doing. I felt I was receiving care, not being move through a queue. Anonymous (3.12.2015)
---
Excellent first time visit.. I just moved to Clayton and needed to find a new eye doctor. Over the years I have had multiple medical issues with my eyes. Dr. Belanger nailed my eye history without seeing my records. At that moment, I knew I was in the right place and referred my husband. The staff made me very comfortable as if I had been a patient with them for a long time. Thanks to all. Anonymous (3.8.2015)
---
My experience with Insight was great, I enjoyed the treatment that I receive from the staff! Sheila D. (3.5.2015)
---
Excellent care and clear explanations. On time which as usual is always a good thing. Michael E. (2.24.2015)
---
I felt a little rushed, and the doctor seemed a little irritated, but I do feel that she was thorough and good at doing her job. Sydney Q. (2.17.2015)
---
Great new laser glaucoma testing procedure! Sure beats the field vision twitch-if-you-think-you-see-something approach. Richard W. (2.10.2015)
---
I found Insight eye to be a very inviting. Anonymous (2.10.2015)
---
They were very friendly and help you feel comfortable. The exam was quick and painless with accurate results. All questions were answered and I learned a lot about my eyes and their condition. There were no hidden charges and no push for sales on corrective lenses or contacts. It was an excellent experience. Chad M. (2.5.2015)
---
Great experience! We didn't wait at all for our appointments. The staff was friendly and went the extra mile. The dr was professional and fun and really engaged my boys - ages 12 & 18. My one son received contacts and the Dr instantly understood who he was as a person and recommended a product that met his needs - and it was a less expensive options. When it came time to pick out frames, the doctor actually worked with us helping to make the selection. I've never had an eye doc do that before. Personal, expert care. We were impressed! Dean P. (2.4.2015)
---
I have since switched to insight because they are honest, willing to help and are very nice. You are treated as a person and not a number. I highly recommend them.Charles B. (2.4.2015)
---
My experience was very pleasant. The staff portrays an atmosphere that is very professional and friendly. I really like the personal touch Julie has with her patients and the quality time she spends. Anonymous (2.1.2015)
---
Loved my visit thanks. Cora H. (1.30.2015)
---
Dr. Belanger knows her stuff. I feel completely confident with her treatment. The entire staff is friendly and accommodating. I always have a good experience with InSight. Pail D. (1.29.2015)
---
It was a great experience! Marta P. (1.29.2015)
---
This was my mom's first visit to an Eye Doctor since moving to NC in August. We were very satisfied with our visit. Our appointment time was without waiting. The staff was #1 in Customer Service and Dr. Julie Belanger exams was very thorough. She was fitted for glasses and we are anxious to receive them. Mary M. (1.28.2015)
---
Really liked this office. Dr is on top of it! Cynthia P. (1.23.215)
---
I received a warm welcome and a thorough exam from Dr. Belanger. I appreciate the way Insight keeps my regular physician informed of my eye exams and her awareness of how my medical history involves my eyes. Gorrell Thompson (1.22.2015)
---
Super friendly staff that makes you feel at home. They were quick to get me an appointment. TN ey offered a thorough eye exam that was simple and not extremely time consuming. I would recommend insight family eye care to everyone! It was my first time going to an eye doctor in more than 10 years and it was a great experience. Amber B. (1.17.2015)
---
Very happy with the service my family receives at InSight. The first thing that impressed me was when I took my very chatty energetic 5 year old son to see Dr. Belanger. He can be quite a handful and she was able to make him feel comfortable, kept him focused, and kept him giggling the whole time. She is very knowledgable in the field as well and was able to identify a previous ailment that left scarring inside my eyes without having to send me to a specialist and end up costing me more money. Br Belanger now treats my entire family and I would recommend InSight to anyone! Ava S. (1.16.2015)
---
I am seven years old and found everyone to be friendly and helped me pick out my frames. Lydia P. (1.15.2015)
---
Friendly and helpful staff. See you next year. Jasmine P. (1.15.2015)
---
Everyone was very professional. It was a comprehensive exam and stress free. Great job!Allan S. (1.14.2015)
---
I very much enjoyed my visit at Insight in Clayton! They were able to get me in on short notice and there was no wait upon arrival. Everyone wasfriendly and the doctor was very thorough! The only thing that upset me was the amount owed. I have been going regularly to the Optometrist since age 4 and have never paid anything near this much out of pocket for a routine exam/CL check. Everything was billed medically so it was much more expensive. This would have been nice to know at the beginning of the appointment so that I wasn't faced with a bill twice what I expected. Otherwise, however, I was very pleased! Michelle M. (1.8.2015)
---
They were very helpful and honest. Charles B. (1.7.2015)
---
InSight is not another Big Box optometric afterthought or national eyeglasses assembly line: it's personalized care expertly delivered by an outstanding practitioner and excellent office staff. Richard W. (1.6.2015)
---
Fantastic service as always! Tyler J. (12.24.2014)
---
No wait time. Friendly and attentive front desk personnel. More thorough exam than I've received ever. Listened to issues and expanded exam to trouble shoot issues. Excellent experience. Arnella B. (12.12.2014)
---
Very impressed with the service we received! Anonymous(12.6.2014)
---
Was very impressed with the level of care my children received. The Dr. was very thorough. We are so glad we came. Anonymous(12.4.2014)
---
Loved the late hours and was very comfortable. First time I ever had an eye exam and felt great Linda C. (11.27.2014)
---
Dr. Belanger was amazing with my 4yr old daughter. My daughter had an eye injury a few years ago and eye exams have never been easy. But Dr Belanger was able to capture my daughters attention and keep her calm with her soft soothing voice and distraction techniques. This was my daughters most thorough eye exam ever. I was so impressed I scheduled an appointment for myself and I have been raving about her to anyone I know with children.
Thank you Dr Belanger for doing such a great job. Samantha B. (11.8.2014)
---
Awesome with an antsy, active, strong-willed 2 1/2 year old boy!!!Jaxon W. (11.7.2014)
---
Best eye care in town. Dr. Belanger is awesome! Anonymous(10.28.2014)
---
I went to InSight for my first eye exam in 4 years. A few years ago I tried contact lenses but they kept popping out. I've worn glasses for about 12 years and my eyes have gotten progressively worse but I wanted to try contact lenses again. Dr. Julie was really nice and thorough. During my exam she fitted me for contacts, put them in herself, and then taught me how to do it. She examined my eyes again ensuring the fit and prescription were perfect, she took her time making me feel not rushed, which is something no optometrist has ever done for me. The contacts stayed in and seeing without glasses on was awesome! The doctor was knowledgeable and communicated with me, letting me know what she was doing, why she was doing it, and what she learned from doing it. In the end, I walked out confident that I had healthy eyes, a new prescription, and contacts that would help me see more clearly. Tom P. (10.28.2014)
---
Wonderful as always. Anonymous (10.25.2014)
---
Great service. Linda C. (10.17.2014)
---
I have had issues with receiving my son's glasses for 2 years in a row. My understanding was that an insurance issue was to blame, but none of this was communicated to us at any point. We waiting months after seeing the doctor, and no updates, emails, or phone calls. The diagnosis was excellent, the doctor is very knowledgeable, however whomever handles the paperwork/insurance claims should be able to communicate with the patients better, especially when there are so many ways to connect. Unfortunately, we will not be returning and have spread the word to others about our experiences BOTH times. Terris H. (10.10.2014)
---
Dr. Belanger is very thorough with her examinations. The office is very nice and the staff was friendly. Jennifer F. (10.1.2014)
---
I am 32 years old and this was my first eye exam ever...if you don't count the letter charts in elementary school. Dr. Belanger was incredible. She explained everything as we went through all the tests. She was very patient with me as I had no idea what I was supposed to be doing during many of the procedures. It was an absolutely fantastic experience. Even the receptionist was friendly and helpful. I would highly recommend Dr. Belanger and Insight Family and Pediatric Eye Care. Mitchell F. (9.24.2014)
---
Always an interesting and informative session with Dr. Julie. She is so sincere and makes you feel comfortable when explaining your issues. Shirley F. (9.17.2014)
---
I took both my children to see Dr. Belanger. She was very friendly and professional. The kids felt comfortable with her. I highly recommend this optometrist. Abigail T. (9.5.2014)
---
I was very satisfied with my visit at dr julies office. have already mentioned to several people how positive my experience was. Michael R. (9.4.2014)
---
I was treated like a queen from the staff to the dr. herself. I would recommend Insight family and pediatric eye care to every one who needs Optometry care.I know you won' t be disappointed. John L. (9.1.2014)
---
I absolutely LOVED going here. My 3 boys went there and were treated with great care. Dr. Belanger was so professional and my boys couldn't stop talking about the whole appointment for the whole car ride back to school. Everyone was friendly and my boys were treated like they were the only patients that they had. It was a fantastic experience and I will continue to go here. Austin G. (8.30.2014)
---
Minimal wait time and caring concern about my worsening glaucoma. Good service and a friendly attitude. Great place to care for my aging vision. Gorrell T. (8.25.2014)
---
The review was great. Ernest P. (8.21.2014)
---
Dr.Belanger was very personable and professional. She made sure that our visit was a great one, quick yet thorough. My son Brett is Autistic, and she did wonderfully with him, not even knowing of his disorder. For once, I felt like I did not need to interject and make a point to make it known that he has sensitivity issues. What a nice change for us! I plan to make this our family eye care practice, for myself and husband as well as my son, and look forward to having Dr.Belanger as our Optometrist. Thank you! Tawnya Pedro Brett Pedro (8.13.2014)
---
Great service for my difficult optical needs. Fantastic! Ashley M (8.5.2014)
---
Service best around so far been to other places not to good. Ernest P. (8.2.2014)
---
Always the best :) Liam C (8.1.2014)
---
I saw Dr. Belanger for a contact lens fitting this past week. As always Dr. Belanger was courteous and professional and a pleasure to interact with. She is also a pediatric physician and has a wonderful bedside manner with little ones. I highly recommend Insight Family and Pediatric Eye care. Lisa R (7.26.2014)
---
I was very pleased with my 9yr old first visit here. Staff and Dr. Belanger were nice and professional. She took the time to understand my daughters specific needs. She explained to me thoroughly about my daughters vision and how we could correct/help make things better for her with her new prescription of glasses. We will continue to go to Insight and I will surely refer my family and friends. Thank you Dr Belanger & Staff. Amyah D. (7.24.2014)
---
Dr. Belanger was fantastic. Extremely thorough. She listened to all of my needs and answered all of my questions. Dr. Belanger is succinct, efficient yet caring and patient. Great experience all around. Location is very convenient as well. I am a new patient and will remain a patient after this impressive visit. Ashley M. (7.3.2014)
---
The Doctor was very nice and very helpful. She helped me and my 5 year old little girl feel comfortable and understand the process. She was also very helpful when we both picked out glasses and wasn't pushy trying to sell the most expensive frames she had. Joseph M. (7.3.2014)
---
I went to different eye care center since I was 10 years old and nobody until my visit to Insight Family told me what happened in my eyes. The Dr. is very sociable and handles Spanish correctly. And the exam was fast but complete. This center really takes care of patients and their needs. Thanks again for your good work and for your quality service!. Monica O. (7.2.2014)
---
Dr. Belanger is the best. She is very knowledgeable and thorough. You couldn't ask for a friendlier, more caring doctor. Her staff are always polite and friendly and truly want to do the best for the patients. I've been extremely satisfied with the care I've received. June S. (6.9.2014)
---
Excellent care and service. We will continue to come to this office for our eye care. Short wait time. Very gracious if an appointment needed to be changed. It is worth the hour we travel to be seen in this office. Anonymous (5.14.2014)
---
There's nothing like the feeling of Tender Loving Care, regardless of your age! I appreciate your concern. Katrina W. (4.23.2014)
---
It was fast and fun. Anonymous (4.21.2014)
---
Dr. Belanger is very knowledgeable and always friendly. My 5 year old twins love her the "games" she plays and her singing while doing their exams. Sandra P (4.7.2014)
---
Dr. Julie Balanger was very professional. She gave a thorough eye exam and has a great personality.I highly recommend her. I left her office very sattisfied. Albert L. (4.3.2014)
---
My three year old and I had a great experience at Insight Family and Pediatric Eye Care. Working with a toddler can be a challenge but Dr. Belanger was very patient with him and used multiple strategies to keep him focused on the task. She knew when it was time for him to take a break and was very helpful. Jayce S. (3.27.2014)
---
Friendly. Informative. And had fun picking out glasses. Gloria M. (3.6.2014)
---
This was my daughter's first time going to the eye doctor and it went really well. The doctor did an awesome job with her. Alison M (2.28.2014)
---
This exam was so much more than I had ever experienced by an optometrist before. It was reminiscent of exams in opthamologists offices. Lucy B. (2.12.2014)
---
Though my appointment was professional and pleasant, I am glad I was present for my son's appointment as well. Dr. Julie kept us laughing and has an good with all 3 of my children ages 9 yrs, 4 yrs, and 11 months. Anonymous (1.26.2014)
---
I was given an appointment on the same day I asked and the eye exam was quite thorough. This is important since I have diabetes. The staff was very friendly and choice in frames was huge. Gorrell T. (12.23.2013)
---
Will return next year; pleasant experience. Jasmine P. (12.14.2013)
---
Nice people, on time, attentive to details. Kurt R. (12.12.2013)
---
Loved it my daughter was really happy when she left her appt. Kristy P. (12.5.2013)
---
Very professional and Dr. Belanger is really nice. Anonymous (12.2.2013)
---
My child is autistic, and I found this doctor to be so kind and understanding while dealing with him. Very clean, friendly and prompt office. Anonymous (11.20.2013)
---
and Dr. Belanger were very understanding and helpful throughout my visit, both before and upon arrival. I rescheduled my appointment originally from 10 am to 3 pm in the afternoon. Then when I realized I was running late due to a store call in Greenville I was able to call to let them know and Melissa held my appointment for me regardless of my being 20 minutes late. I love the fact that they were so understanding and it was realized that i wasn't intentionally behind. I felt very badly that I was late, especially after I found out that Dr Belanger was running behind for the delay. I spoke with her directly about that fact that I felt I was to blame and she seemed very unconcerned and more so about making sure my visit went smoothly. Dr. Belanger is a true professional and was able to help put me at ease about my experience and even offered advice while I was having to choose my first pair of glasses. Thank you for your help! Alan S. (11.7.2013)
---
Dr. Belanger was great with my 3 year old son. Anonymous (11.1.2013)
---
I took my son to Dr Belanger at the Clayton office. She is excellent. Ben is easily distracted and she was so good with him. i would recommend her to anyone. The staff was friendly as well. Anonymous (11.1.2013)
---
From Makaylas Mom...great as always. :-) MaKayls J. (10.31.2013)
---
Very professional office and great eye care. Randy M. (10.18.2013)
---
It was my first time, ever going to a eye dr. at first nervous but she did a super job. Daszia W. (10.18.2013)
---
What a blessing this is for me to see! :-) Thank you all for recognizing your clients on their Birthday and a discount...Whoo! Hoo! May each of you continue to be blessed. :-) Linda M. (10.10.2013)
---
Excellent care. Pleasant, friendly staff. I never felt rushed. Anonymous (10.9.2013)
---
Dr. Belanger has great service and her personality is great also. I would recommend anyone to her office for her services. Lakisha R. (10.3.2013)
---
Great service! Anonymous (9.28.2013)
---
Thank you, we felt very welcome and Makayla was very comfortable. Thank for taking the time to see us and Melissa you were an awesome help. Many blessings to you both. :-) MaKayla J. (9.28.2013)
---
Wonderful experience. Great with kids. Liam C. (9.19.2013)
---
Had a sudden eye problem, called the office and was told to come in in one hour and I will be seen by the doctor. I had an exam and everything was explained as Dr. Belanger went along which eased my mind and made the process relaxing. Good service, helpful and pleasent staff and a caring Doctor what else would you want. Thank you for seeing me so quickly and the care. Alfred C. (9.7.2013)
---
My 10 year old son is non verbal autism and he can get very upset and react in a negative way to some people...but..Dr was very patient with him. She thought he did great though I know he was a bit of a handful..he was treated with the respect and patience. I was very happy with our service at insight. Justus P. (9.6.2013)
---
Wonderful professional and person. Gabe D. (8.27.2013)
---
Dr. Belanger is fantastic! She is very patient and the office is always clean, comfortable and inviting! Anonymous (8.26.2013)
---
I've had three of my children's eyes evaluated so far and I ADORE Dr Belanger! One of my children has special needs and requires patience and coaxing for cooperation, and where most doctors have a hard time making her comfortable, Dr Julie just gave my daughter time (and plenty of smiles and encouragement) and my special girls' anxiety was greatly reduced! It's amazing what a difference a doctor can make when they have a mind to treat everyone in your family as they would one of their own. I'm grateful and we are more than happy to be her patients. Tamia C. (8.23.2013)
---
We really loved the service.. Jaden H. (8.16.2013)
---
Great experience. Will definitely return to this location for all eye exams. Zachary B. (8.9.2013)
---
Great experience! Friendly, welcoming. Anonymous (8.3.2013)
---
Really felt like a person and not another number. Highly recommend Insight for all your family eye care. Emma S. (7.31.2013)
---
We had a very nice experience. Very professional office. I will be recommending this practice to others. Thank you so much for seeing us. :) Amber S. (7.27.2013)
---
The Doctor knew how to redirect my toddler in times of fear and misbehaving. She was professional and offered lots of smiles. Kale P. (7.24.2013)
---
Wonderful experience. Very personable, attentive and efficient. Anonymous (7.24.2013)
---
Very thorough, comforting exam. Spends the time needed to explain. Richard C. (6.23.2013)
---
Great Service! Terry D. (6.20.2013)
---
Always a pleasant experience. Efficient and top-notch professional office and staff. Routine eye care is very positive, and when I needed semi-urgent care, I was given prompt attention. Janis S. (6.19.2013)
---
The Visit was good. I felt it was very thorough and she answered my questions well. James C. (6.8.2013)
---
Insight was very good with my 5 year old..they seemed to know how to get a child to listen and not be scared.she is a very sweet funny lady...and very respectful to the children as well. Kale P. (6.7.2013)
---
I was very satisfied with my overall experience at InSight Family and Pediatric Eye Care. Dr. Belanger is super friendly throughout the exam and extremely helpful and hands on when assisting to pick out frames to best compliment her customers. Amanda B. (5.31.2013)
---
I visited InSight Family and Pediatric Eye Care today as somewhat a walk-in with concerns about my left eye. I was completely satisfied with the timeley manner in which I was seen & the genuine concern shown by the doctor. I recommend this eye care facility to anyone who is seeking an Optometrist. Terry D. (5.28.2013)
---
Dr. Belanger was very thorough in her examination, took her time and explained each aspect of the exam. Greg E. (5.10.2013)
---
Dr. Belanger is fantastic. She is patient and energetic and very knowledgable. I would love for all of my friends and family to be her patients! Anonymous (5.9.2013)
---
The exam was very thorough and she explained everything well. James C. (5.2.2013)
---
The whole visit went very well. John M. (4.22.2013)
---
Dr. Belanger was her usual attentive and pleasant self. I am so glad that I went back to purchase my new bifocals from her. I can't wait until they come back from the laboratory. Lisa R. (4.20.2013)
---
It is very difficult to get in contact over the phone; however there was a speedy response through the online appointment process through the business website. Anonymous (3.27.2013)
---
My experience was very good. The doctor was awesome and they are very quick. Jessica J. (2.16.2013)
---
I really appreciate the warm comfortable atmosphere. Dr Belanger has a nice welcoming spirit which makes me want to bring my kid back!! Anonymous (2.15.2013)
---
I always wondered how vision could be tested in a child so young. She has the perfect personality for the job! We had a pleasant, informative experience and we look forward to our next visit. Jenna H. (2.9.2013)
---
It was a fantastic experience , insight vision and the complete staff took real good care of me. i would highly .recommend family and friends to this facility. Linda W. (2.8.2013)
---
I love this place!! They are always so awesome and so friendly. I highly recommend this office!! Michelle M. (2.8.2013)
---
Dr. Belanger was thorough and professional. She is an excellent optometrist. Full disclosure: I am a friend of Dr. Belanger's from church, but I am not exaggerating any. She truly is excellent, and I highly recommend her. Paul S. (1.25.2013)
---
DR. J., Made me at ease and comfortable.,she is now my eye doctor.When my husband need's new glasses he will also come to DR. J. Diane.. Diane D. (12.31.2012)
---
The care we received was adequate. I was a surprised that the only person working in the practice was the optician. She handled the front desk as well as all of the testing in the exam room. I had hold my young child down myself while she placed the drops, and serve as her assistant while she performed various tests. I'm not sure if this is the norm or if I was pulled in because she had no assistants. Perhaps she was just in a transition phase between staff members, but it was nothing I had experienced before. Anonymous (12.23.2012)
---
Julie was excellent and through. Lizbeth J. (12.21.2012)
---
I really appreciated the customer service. very friendly and helpful. Kathryn B. (12.21.2012)
---
While I can speak to Dr. Belanger's extensive knowledge & experience in eye care, she certainly does not seem to interact well with her staff. Within one year, she has lost three office assistants in her Clayton location. A physician is only as good as their help..Anonymous (12.10.2012)
---
Very nice, very patient with my 3 year old... Anonymous (12.10.2012)
---
Had a great visit. Would def. recommend Dr. Belanger to Friends and Family . Will see you in 2013 for my contact lens exam. Birgit C. (12.7.2012)
---
If you are looking for a good Dr. This one is the best! There was no wait time. Everyone was super helpful and friendly and it was extremely thorough. I highly recommend her! Pamela S. (12.3.2012)
---
I really did like the service and they very helpful. Kristy P. (11.16.2012)
---
Excellent customer service and very thorough exam by Dr. Belanger.. Connie G. (11.12.2012)
---
She was thorough and explained everything as she went along. She was very reassuring and empathetic. Susan B. (11.9.2012)
---
My experience with Dr. Belanger and her staff was excellent. It was refreshing not to feel rushed during an eye exam. I was very impressed with the thoroughness and the time she took to ensure that my contacts fit properly and answer any questions that I had related to my eyes. I was very pleased with the service I received. Linda S. (10.31.2012)
---
Insight is the best!!! Love them. They are always super nice!!! Michelle M. (10.27.2012)
---
I am so glad I stopped by there! I was in need of an after hour eye doc badly! Dr Julie greeted me in the lobby about 10 min til close. Saw my eye & didnt hesitate to work me in. Im greatful I found such a great facility & compassionate Dr. I had been online all day trying to find someone in Wake or Johnston Co to help. Dr Julie is the best! I live in the North Hills area in Raleigh but will not hesitate to make the drive to keep her as my eye dr!!! Very very resonable rates also!! Angela H. (10.5.2012)
---
I was very impressed! The service was great! Everyone was very friendly and very understanding. The doctor made sure to explain everything and what it means! Anonymous (10.5.2012)
---
We had a wonderful experience taking our child to Dr. Belanger. We truly enjoyed the experience and meeting Dr. Belanger. She was very friendly, thorough, and personable. Our daughter felt completely comfortable and safe and told us she enjoyed her visit to the eye doctor. The receptionist was also very friendly and helpful. There is a wide range of frames to choose from, including: baby,children's, women's and men's frames. The office is child friendly and includes a play nook for small children. We enjoyed our experience so much that my husband and I were seen as walk-ins at our daughter's appointment. We were very appreciative of Dr. Belanger seeing our whole family. We were so pleased with our experience and highly recommend Dr. Belanger to anyone needing an eye doctor. Faith S. (9.30.2012)
---
I enjoyed my experience with Dr. Belanger. It was a very unique experience in that she devoted the time and energy to explaining and providing a thorough examination. She takes the time that is needed with her patients and devotes time to ensure a proper contact fit, eye examination, etc. I would recommend her to my clients, family and friends!. Aliya B. (9.27.2012)
---
My experience with Insight Family and Pediatric Eye Care has been very pleasant. Dr. Belanger is very professional yet very down to earth (approachable) and patient. If you're looking for an Optometrist, your search ends here.Terry D. (9.21.2012)
---
I have a complicated prescription. I was very pleased at the thorough and professional treatment I received. I was glad to find a good local eye doctor for myself and my family. Celia B. (9.6.2012)
---
Pleasant experience, very prompt & thorough. Will definitly return. Richard C. (8.30.2012)
---
Thoroughly enjoyed our visit with Dr. Belanger. She goes above and beyond to provide a full service and complete eye exam.Sydney S. (8.27.2012)
---
My decision to switch to Dr. Belanger proved to be a smart one. She and her assistant, Alex, got me in quickly, gave me a quick tour of their state of the art capabilities, then took all the time necessary to give me a thorough exam and answer my questions. I took advantage of their $50 discount on a nice pair of polarized sunglasses. Love the convenient location she chose. Anonymous (8.18.2012)
---
Dr. Belanger spent additional time performing her exam. She was extremely thorough. When I had difficulty with a particular screen, she changed to another making my prescription more accurate. She explained the results in detail and answered all questions making sure my eye care needs were met. Lynda F. (8.11.2012)
---
I have had a problem with occasional pain in both of my eyes. Dr Belanger was quick to diagnose and give helpful information on alleviating the problem. David S. (8.4.2012)
---
Payment Information
Order your contact lenses online 24/7. We accept Visa, MasterCard and Discover. Credit Card charges appear as yourlens.com and will be billed when your order is shipped.

​